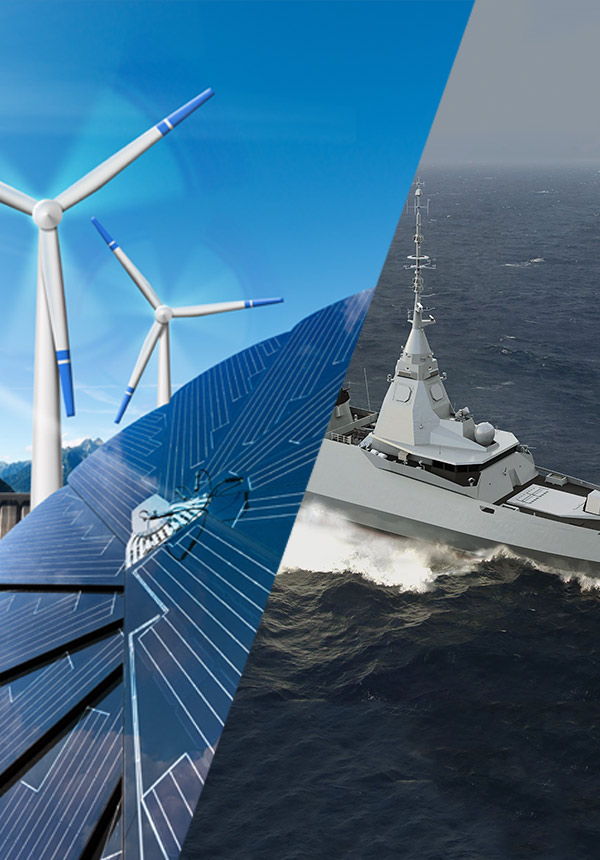 AN ENGINEERING DESIGN FIRM THAT DEVELOPS TOMORROW'S INFRASTRUCTURE
Mechanics & fluids:
- fluid functional studies,
- plant design,
- thermo-hydraulic calculations,
- thermo-mechanical calculations,
- metalstructural calculations,
- flexibility calculations,
- bracket design, functional improvements & PID.
Electricity & command-control:
- functional studies,
- electrical power balances,
- electrical diagrams,
- plant design.
Ventilation & thermal:
- ventilation design studies,
- heat balances,
- bracket design.
Water-environmental risks :
- hydro-geological modelling: rising groundwater, accidental pollution,
- hydrological modelling: floods, piezometric studies, risk analysis: accident modelling.
OUR BROADER VISION COVERS PROJECT MANAGEMENT:
Technical support & Project Management
Project management support (quality, cost, risk analysis, planning, procurement).
Technical studies (Preliminary design, earthworks, external works; tender design, contractor's bidding documents/assistance in the tendering process, implementation studies).
Site coordination, Acceptance (managing works contracts, commissioning assistance).
AND UNDERSTANDING THE APPLICABLE REGULATORY FRAMEWORK:
Nuclear safety:
- safety demonstration,
- updating standards,
- dst,
- terrorist action studies...
Zoning, Radiation Protection and Nuclear Waste Studies.
Operational safety, reliability calculations.
ICPE regulations:
- Operating permit application,
- Impact assessment studies,
- Hazard studies,
- Environmental monitoring plan.
Alierys

OUR BUSINESS SECTORS
We operate in high profile industrial sectors, because we love challenges.

Defence & Naval

Industrial Infrastructures Technology

Energy
Despite the fact that our work spans a wide range of industrial projects, all the projects share a number of features: they are technically complex, innovative and demand high levels of risk management.
These characteristics enable our teams to increase their skills and express their full potential.